RFP 2.0 – Improving the Shipper RFP Experience
Shippers • Published on April 11, 2019
In a three-part series, we are going to show a different approach for shippers to get the most out of their RFPs.

The RFP is a key part of the planning process for many high-volume shippers. The goal of the RFP is to help a shipper find the best carriers at the best prices, and — more importantly — create reliability and predictability in their supply chain.
This goal is often unrealized, however, because the freight RFP process is broken.  
Three factors driving the broken freight RFP process:
Lack of commitment from carriers and brokers – Carriers and brokers are incentivized to bid low because it helps them win more business. However, when the market tightens and trucking prices go up, carriers and brokers often decline the freight they earlier agreed to take.  
Lack of commitment from shippers – To hedge against the risk of carriers not taking their primary freight, shippers often sign up more carriers than they actually need. As a result, when the market softens, shippers have a hard time living up to their primary commitments.  
Lack of predictability – The above issues add to shippers' challenges of collecting and managing data, and making the right decisions needed to ensure their supply chains operate smoothly and efficiently.
These factors are exacerbated by the high degree of variability and unpredictability in freight pricing.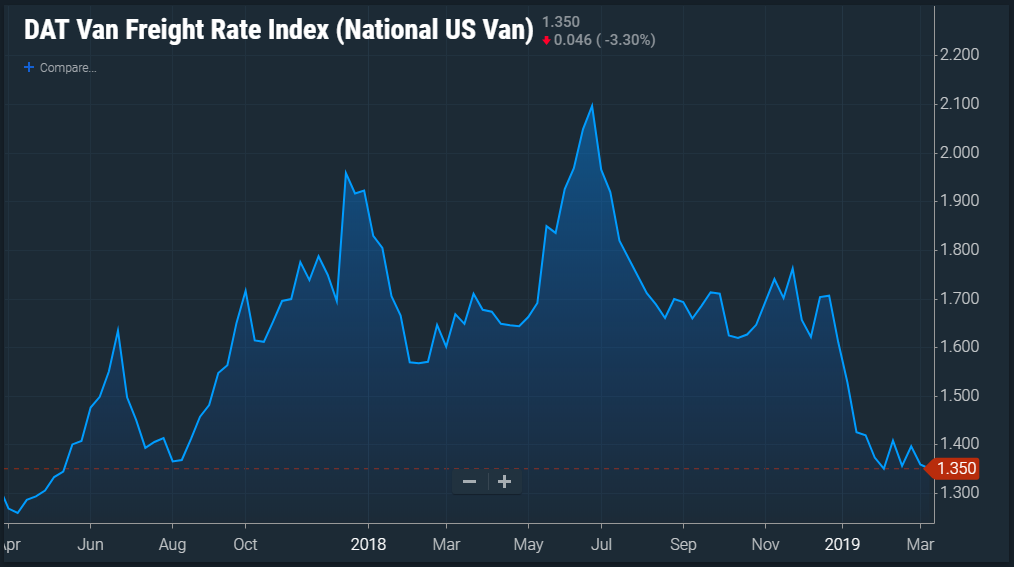 All of this together keeps logistics professionals stuck in a daily grind of worrying and lane-by-lane thinking, and makes it difficult for them to step back and look at their transportation network and supply chain strategically.
Rethinking the Freight RFP
We think about freight differently. This includes the RFP process. Primary work makes up the majority of our shipments, and we are committed to developing enhancements to improve the overall outcomes for shippers long-term. Signs of this success are coming in accolades from our customers, such as our recent award of Innovation Partner of the Year from Procter & Gamble.
Transforming the Freight RFP Process
We will cover our approach to a new type of freight RFP in our three-part series, RFP 2.0:  
Part One – Beyond the Lane – We will focus on how analyzing the overall network rather than individual lanes can provide significant benefits to the shipper.
Part Two – Data and Insights – We will talk about how Convoy's unique data and analytics can help shippers make the most of the RFP process. We'll show how we use data to help shippers meet their goals, while taking into consideration how they run their supply chains.
Part Three – Predictable Future – We will introduce Convoy's unique approach to commitments and show how this is an integral piece of delivering a reliable — and great — experience.
By approaching the RFP process differently, shippers can create reliability and predictability in their supply chain — both from an operations perspective and a cost perspective. Over the next few weeks, we'll show how, with RFP 2.0, Convoy is bringing that promise — finally — to reality.

Shippers – To learn more about shipping with Convoy, visit the shipper hub or contact us at (206) 971-1237.

Carriers – To learn more about hauling with Convoy, visit the carrier hub or contact us at (206) 202-5645.
Read Convoy's Guide to Developing a Freight Transportation Strategy.